As planned, the works for the High Efficiency HVAC installation of the Commercial Registry of Seville are progressing at a very good pace. This project designed by Savener has been a real challenge of implementation, beyond the great step it has meant in improving the efficiency of the installation.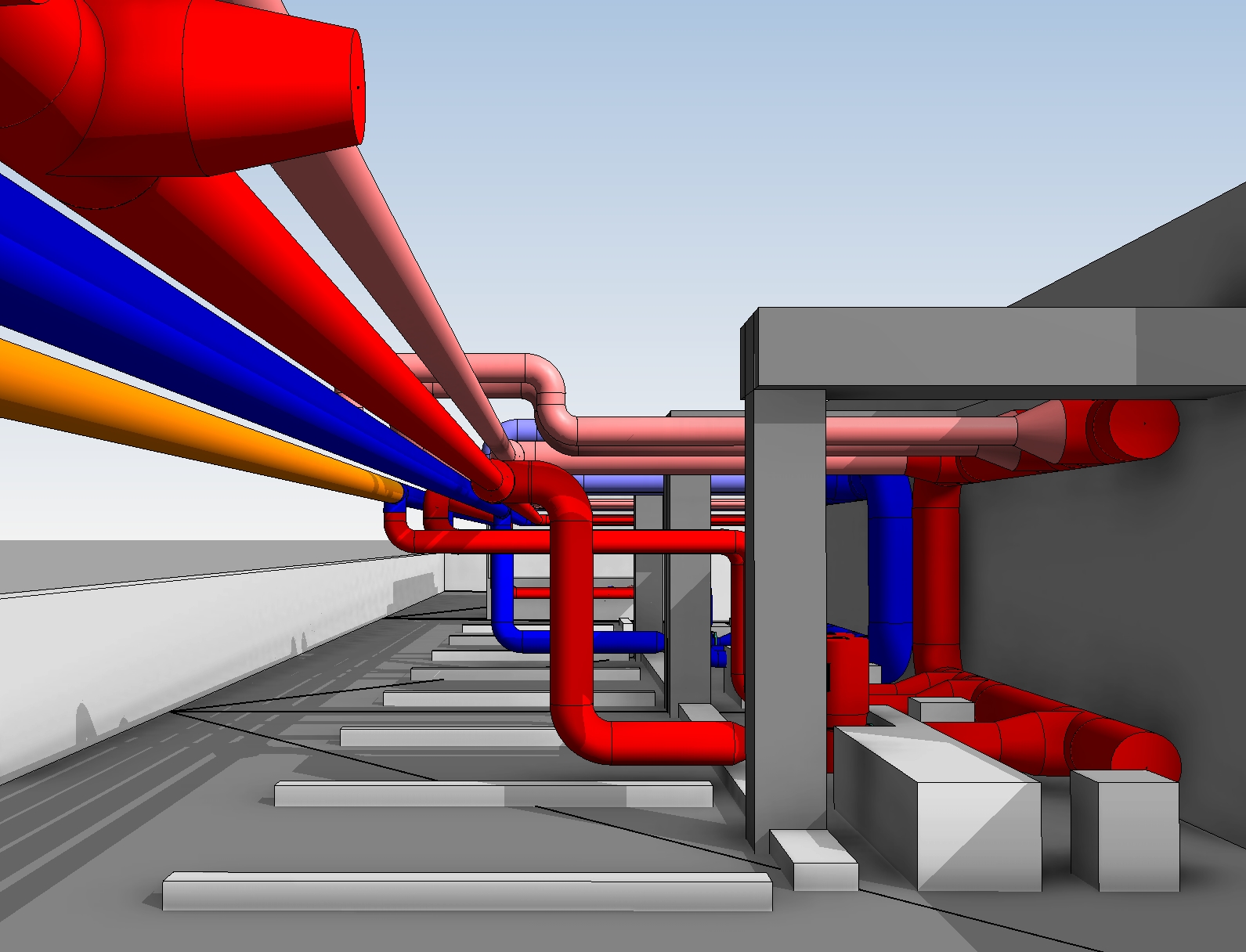 As this was a refurbishment and replacement of the existing system, a solution had to be designed to keep the HVAC system operational while it was being modified and replaced by the new High Energy Efficiency design.
This project, designed by Savener, was a real implementation challenge, as a solution had to be designed to keep the existing HVAC system operational.
The generation system has been completely modified by installing new Heat Pump Chiller Plants, one reversible and the other multi-purpose, with a total power of almost 1 MW of cooling and the same amount of heat. In this particular project we have worked with Rhoss technology, which had in its catalogue units that perfectly met the requirements, not only for its characteristics and technical parameters, but also for its adequate size for an implementation of these difficult conditions.
In addition to the main generation systems, the Pumping systems, the Hydraulic Distribution Network and the Regulation, Balancing and Control System have been replaced and redesigned, changing from a fixed flow system to a variable flow system efficiently managed by means of regulation and dynamic balancing devices.
It is worth highlighting the good work carried out by the Savener team in the Construction Management phase, who together with the company awarded the contract for the execution of the works, have established a coordination system that has enabled the solution to be completed in record time and the system to be kept operational at all times.
Once again the experience and high capacities of the professionals that make up Savener, and especially the HVAC Department, team have shown that any challenge is always a great opportunity to deploy all our skills and reinforce our leadership in this type of installations and systems.