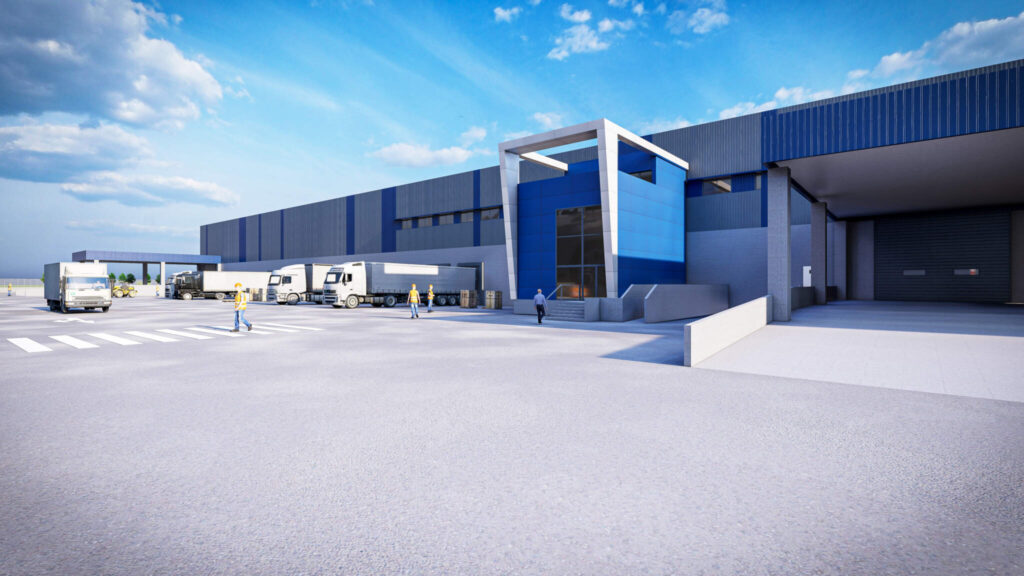 Savener, which has provided Owner Engineering services since the start of the project and during its Conceptualisation and Design phase, will continue to provide these services during the Execution works which begin this month and will therefore continue to represent and look after Airbus' interests in the new Airbus Helicopters Logistics HUB, which is scheduled to come into operation in the first half of 2023.
The warehouse, which will receive and distribute all of the multinational's components, will have a built-up area of more than 50,000 m2. Furthermore, with an investment of around €30 million, it will directly employ more than 250 people and will support a flow of heavy vehicles of around 100 lorries per day.
The warehouse, covering more than 50,000 m2, will receive and distribute all of the multinational's components
This important project for Savener will be promoted and built by the investment group GIBALBIN SPA EP, through its recently created subsidiary FT GIBALBIN AIRBUS S. L., to meet the needs of Airbus Helicopters, which will centralise all its logistics work in the city of Albacete.
In turn, the aforementioned Logistics Hub will be operated by DAHER, a company specialised in aeronautical logistics and Airbus' main partner in this field.
It should be noted that the entire complex will be equipped with the latest technology in automated and robotised warehouses, including a large storage area using Exotec's technological solution.
At the same time, in line with Airbus' environmental commitment, the new facility will have a 2 MW solar photovoltaic plant on the ground for self-consumption without surplus, which will allow a high reduction in CO2 emissions, leading the facility to a net energy balance, all within the Breeam Good Certification.
This project has been and continues to be a challenge for Savener in the field of Owners Engineering. The continuity of this work and the confidence shown by a company as demanding as Airbus are a guarantee for the team of professionals of Savener, who already have a vast experience in this type of challenges and services. On this occasion, the company Proyecta 79, a regular collaborator in the area, has joined the Savener team, with a high technical level and a deep knowledge of the methodology of local administrations.