Once obtained the Notice To Procedure (NTP) by the final client, Savener continues with the development of the detailed engineering, Issue For Construction (IFC), to start with the works of the desalination plant SWRO Barka V in Oman.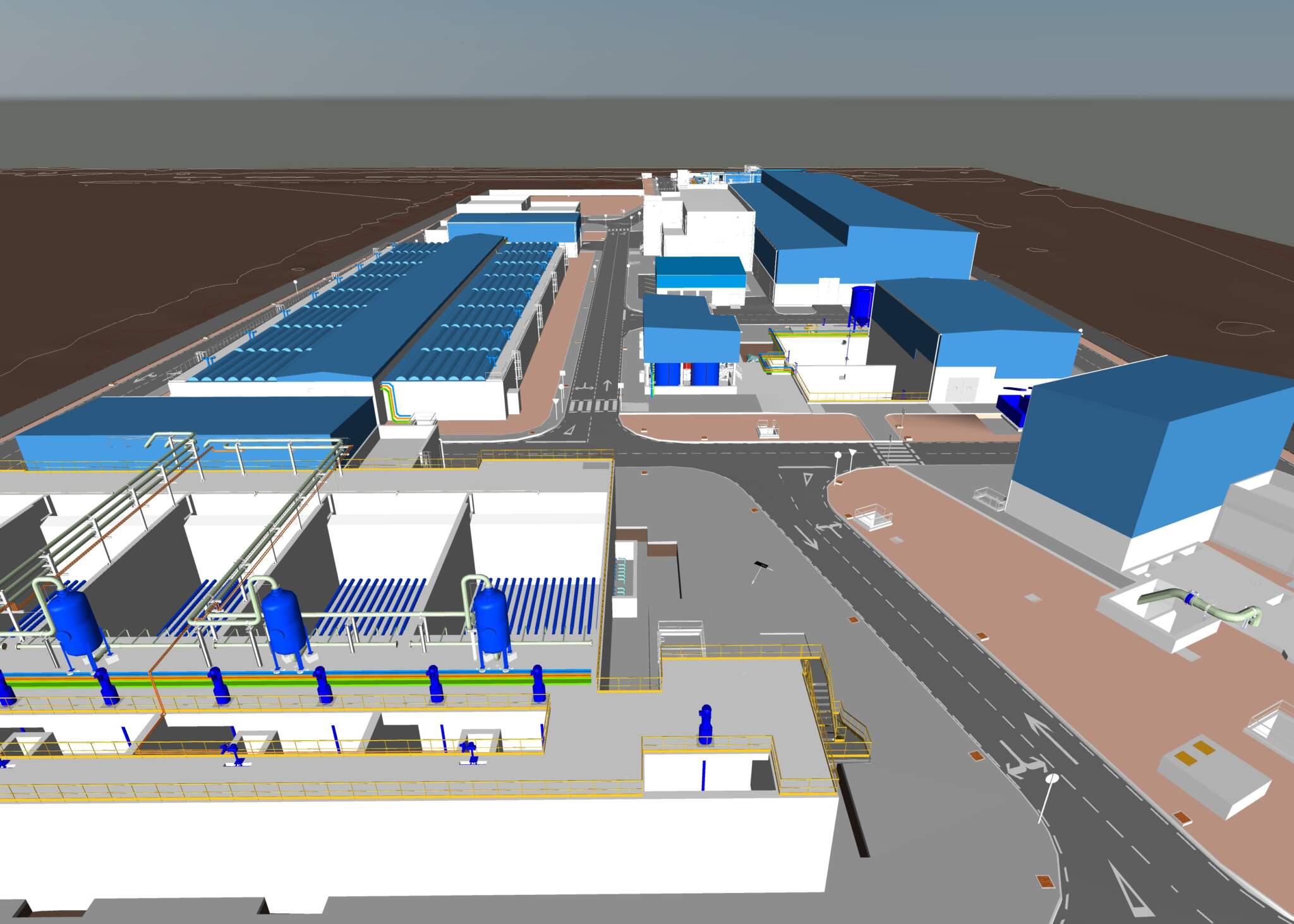 The first actions on site will consist of the general earthworks of the site and the excavations of the main buildings of the plant. Some of these buildings face the difficulty of having the water table (upper water level under the ground) above the excavation necessary for the construction of these buildings, which will require construction techniques already contemplated in the design of the solutions.
Coordination and communication between the different departments, both Savener and GS-Inima, is essential to anticipate possible interferences and modifications that may arise from what was initially planned.
In this phase, coordination and communication between the different departments of both Savener and GS-Inima is essential for the exchange of data and final information of the definitive equipment and to anticipate possible interferences and modifications that may arise from what was initially projected in the Issue For Design (IFD) phase, where basic engineering was carried out, as opposed to the variations that may be necessary with the final data obtained from the equipment purchased.
With the final data of said equipment, we are proceeding to the recalculation of structures with the weights and dimensions of the equipment purchased, adjustment of the installations at section and power level, calculation of pipe stress, calculation of the HVAC with the final thermal loads of the equipment and of the buildings, etc.
Savener's extensive experience in projects of this type and its specialisation in coordinating different disciplines from different companies with each other, means that these variations between Basic Engineering and Detailed Engineering are minimal, which speeds up the execution of this phase.
The works being executed and the equipment to be installed are being calculated and designed by Savener's multidisciplinary team following the criteria of optimisation and maximum efficiency and durability. The adaptability of the solutions used by Savener is something usual in all the projects in which it participates as well as a powerful management and coordination system, but even more so in this type of project, where the conditions of the site where construction is being carried out and the pace required make these qualities essential.