Savener has won the renowned prize of the 7th Edition of the 3 Diamond Awards, competing with the most important engineering companies in Spain, in the category of "More than 200 kW", for its impressive project "Cajamar Group Headquarters".
The competition, organised and sponsored by Mitsubishi Electric, annually recognises the best practices in the sector at national level in terms of energy efficiency, design, indoor air quality and maximum innovation incorporated by air conditioning professionals in their projects.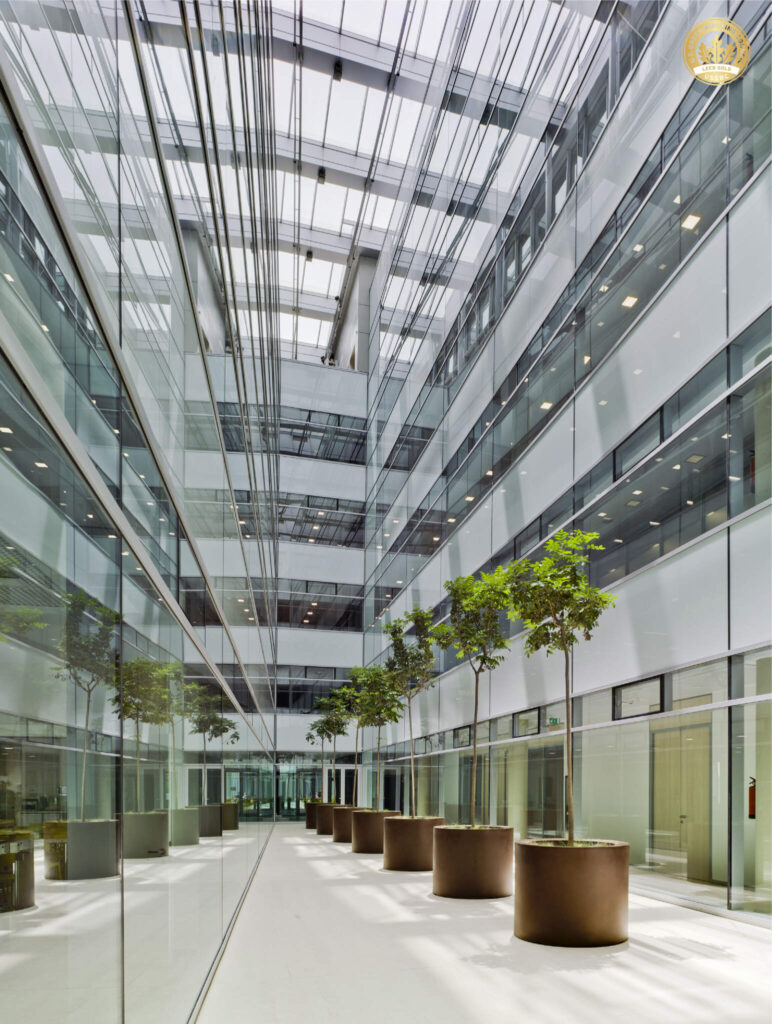 In 2012 Savener participated in an international competition, promoted by Cajamar, with the intention of selecting the drafting team for a new office building in Almeria to relocate several of its headquarters in a single centralised space. The promoter Group had the clear objective of becoming a benchmark in sustainable construction and at the same time to be certified by the prestigious and recognised LEED tool of the U.S. Green Building Council.
With these premises, Savener developed a proposal that, after several phases during the competition in which 11 companies participated, turned out to be the winner.
From the outset, the aim was for the new business centre to stand out both for its functionality and for the energy efficiency and sustainability of its facilities, fully adapted to the conditioning factors of the environment. Consequently, its design had to follow the most innovative trends in terms of the organisation of the workspaces, the maximum practical use of the construction elements, the use of materials and resources of the environment and the minimisation of the ecological impact of the business activity.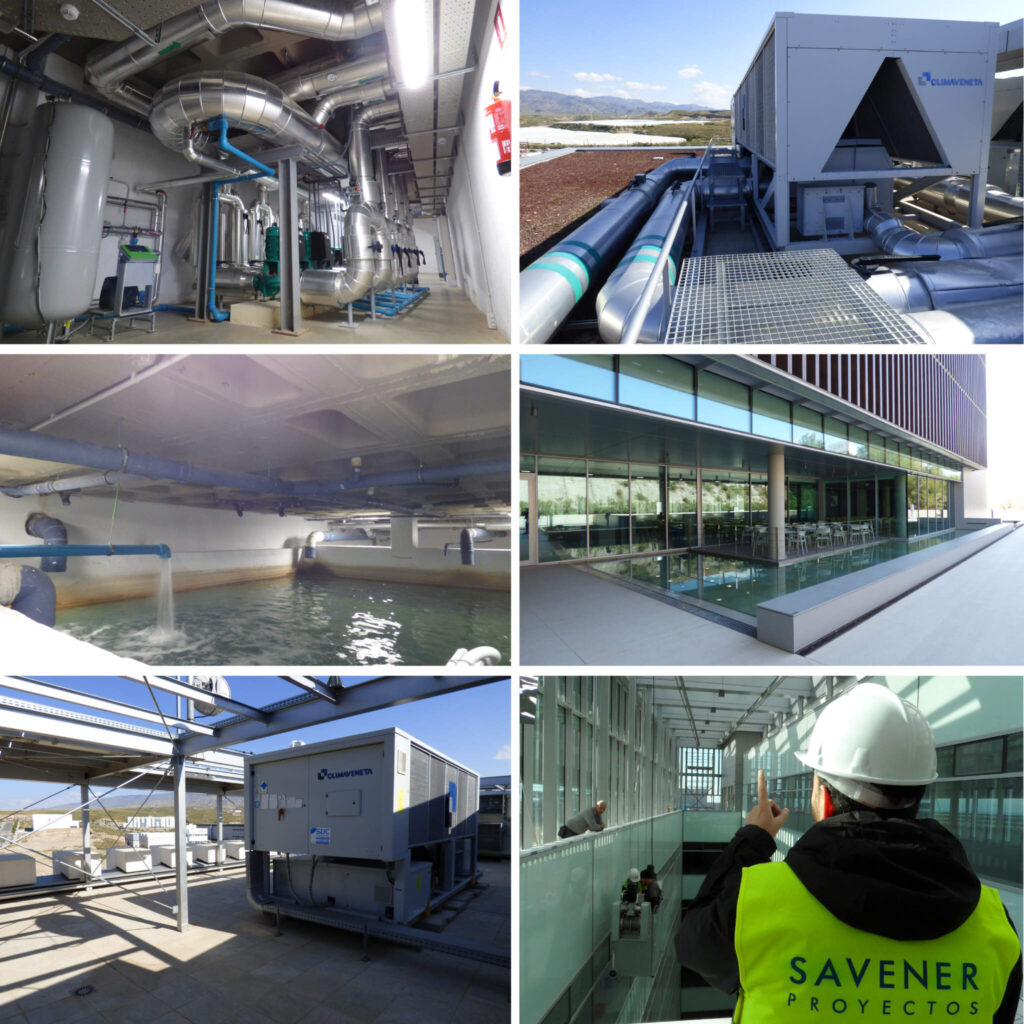 The final result is an office building, which has achieved LEED Gold certification and is located in a privileged location, with a unique and functional design, which meets the highest standards of quality and sustainability, in terms of materials and construction concept, which, at the same time, stands out for its functional flexibility and versatility, its ability to adapt to changing uses.
The building has a floor area of just over 19,600 m2, with five floors above ground and three below ground, and can accommodate 990 employees. In addition to the main office spaces, it has other annexed uses such as classrooms, meeting rooms, multi-purpose room, cafeteria-restaurant with capacity for 450 people, nursery for 74 children, gymnasium, rest and leisure areas, creating a final modern complex designed to combine work with play, health and comfort in general.

This award is a strong recognition for Savener's track record and experience in large engineering projects of high Energy Efficiency, especially in complex HVAC systems.
Thanks to its team of professionals Savener has once again generated the best possible solutions, aligned with the interests of the end client, providing a mechanism that generates a higher return on investment, a high level of sustainability and spaces with a high level of comfort and environmental quality.