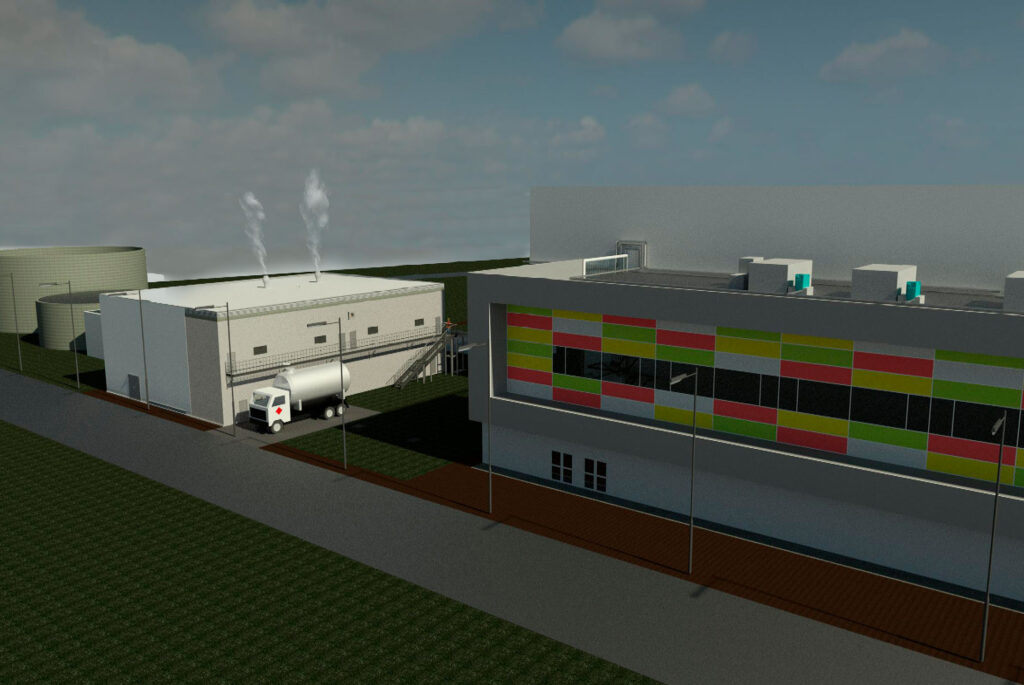 Savener has successfully delivered the Execution Project of the New Biomass Steam Generation Plant for Humidification. The plant, located in the west area of the Airbus Illescas Factory, will serve the current A20 building, thus culminating the first phase of the Global Project for the Centralisation of the Heat and Steam Generation of the factory.
This Low Emissions and High Energy Efficiency project is part of the VISION 2030 Project, which sets out Airbus Spain's strategy to achieve its objectives in its fight against Climate Change: a 65% reduction in CO2 emissions and a 30% reduction in the factory's overall energy consumption by 2030.
The Airbus Illescas factory has numerous air handling units (AHUs) that require steam supply to maintain the thermo-hygrometric conditions of the spaces within the set values throughout the year. At present, steam is generated by autonomous "Hygromatik" type electrical equipment attached to each AHU. These elements have a high electricity consumption and require constant maintenance.
The project designed by SAVENER and its team of specialists is a major step towards achieving the objectives set by Airbus. The strategy of efficient units and the use of Biomass as pillars of the final solution will provide a 96% reduction in CO2 emissions and 20% reduction in energy consumption, compared to the emissions and consumption of the existing system.
Main features of the new Biomass Power Plant:
Boiler room
– 2 polyfuel boilers of 940 kW each.
– Steam generation capacity 1,200 kg/h each boiler.
– Boiler room expandable for future installation of heating boiler up to 2,500 kW
– Condensate recovery and blowdown system
– Automated feeding system by means of augers
Fuel Silo
– Double Silo with inlets for pneumatic and manual loading
– Silo accumulation volume: 97 m3/silo
– Estimated steam autonomy (1 silo): 9 days
– Estimated steam + heating autonomy (2 silos): 8 days
– Access walkway for fuel loading and maintenance
With this project Savener continues to consolidate its position as a Leader in Energy Efficiency and increases its vast experience in Sustainable Projects, offering, together with a team of highly qualified people, state-of-the-art solutions to achieve the objectives proposed by our clients.