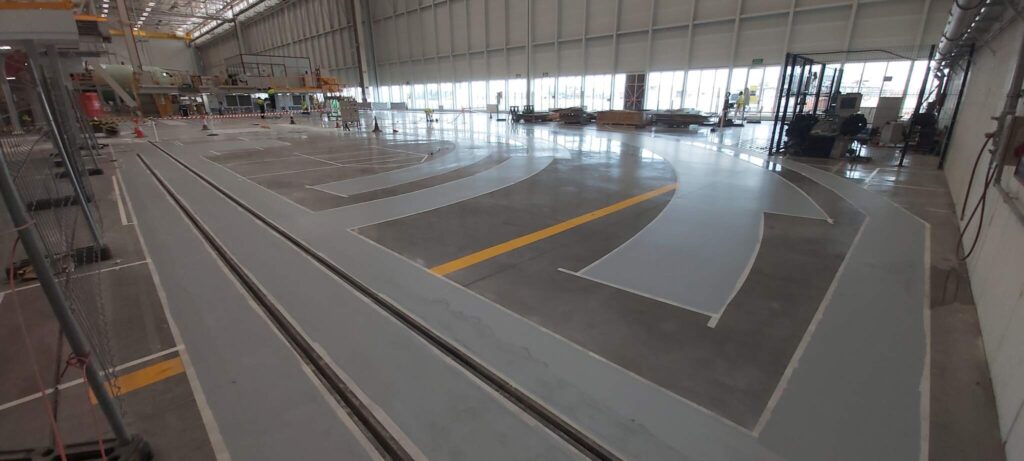 Savener has completed the Works Management of the refurbishment works of the ST35A Station located in hangar H1.2 of the Airbus Factory in San Pablo Sur, Seville. The execution has been carried out by the construction company Molpersa, s.l. and in a record time of less than 5 months.
The objective of the project was to reform several essential aspects to adapt the station to the new production process that will take place in the manufacture of the A400M aircraft that is assembled in the Seville factory.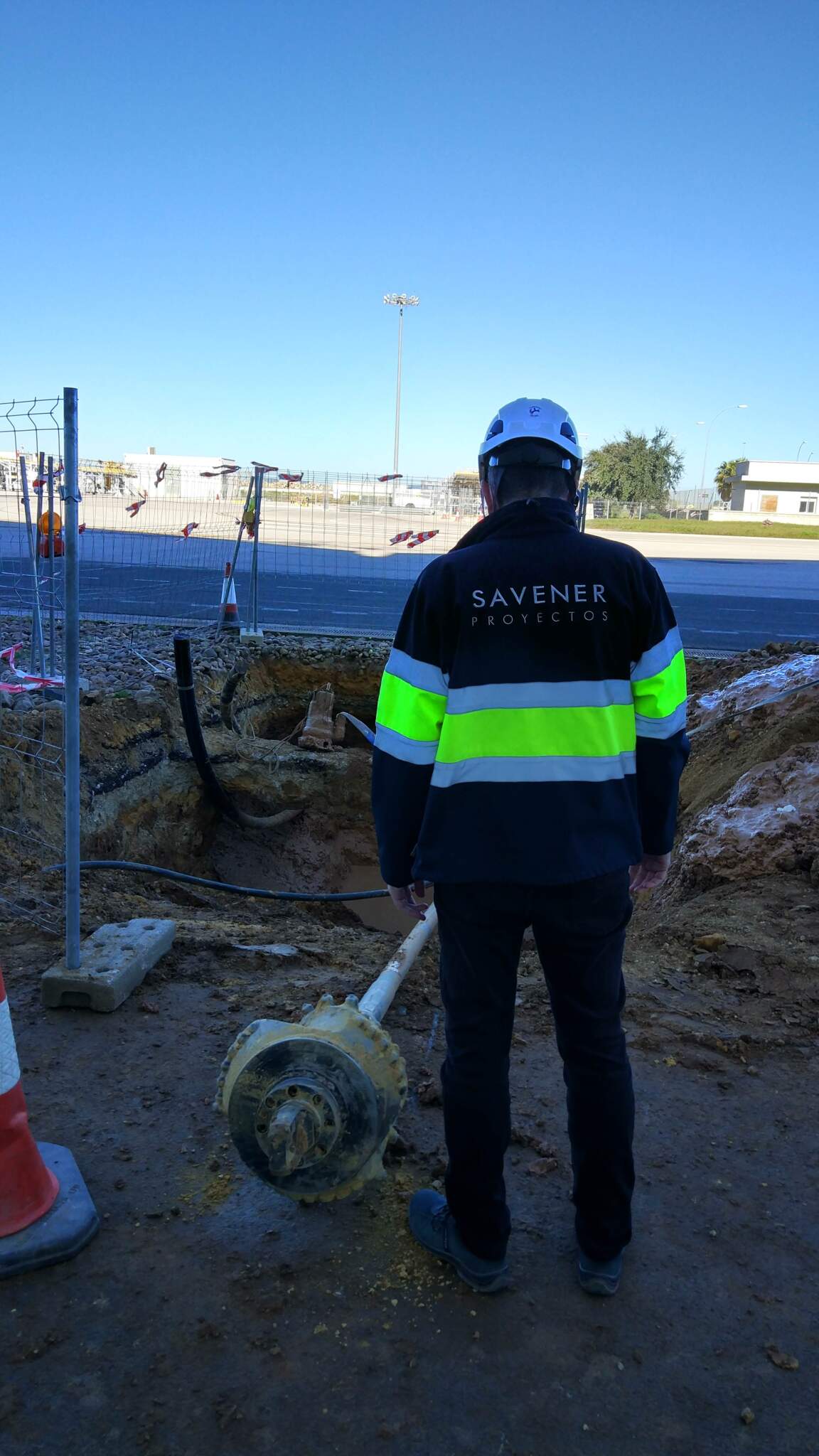 The main actions that have been carried out are: the foundations of the rails for the new mobile platform from which the different levels of height of the aircraft will be accessed; the reform of the electrical installation with the new installation of electrical panels for the loading of pentapods and mobile platforms; the expansion of the existing offices for a total of 35 additional workstations; and the new pneumatic installation with a PIT equipped with all the elements to perform the pressure test on the aircraft.
The compressed air line of the pneumatic system, which was connected to the ST30 station on the other side of the flight line that crosses the factory, was particularly significant. The use of the latest technology has been an important factor in avoiding cutting off the circulation of aircraft on the flight line, which is essential for the proper functioning of the factory. In order to avoid open-cut excavation to cut the flight line, horizontal directional drilling (HDD) technology has been used to carry the pneumatic installation pipes and the conduits for the electrical and control wiring from two buildings separated by the runway.
The use of the latest technology has been an important factor in avoiding cutting off the movement of aircraft on the flight line.
Once inside the hangar, the piping was run overhead, running laterally around the station until it reached a 2×1.5×1.5 m pit on which a PIT was mounted to connect the flexible hoses that will be used to connect to the aircraft for the pressure test on the aircraft.
The choice of Savener in a project of this complexity, and for such a demanding client as Airbus, is the result of a constant and highly effective work in which the usual solutions are not used, but other more innovative ones that provide a differential value in the sector allowing to maintain the operation of the factory while the works are being carried out. Savener's team of professionals, made up of a wide variety of disciplines, has demonstrated on numerous occasions that it is comfortable with this type of challenge, in which innovation is the basis for providing the best solutions.