The complex aeronautical manufacturing processes require highly qualified and technified infrastructures, which revolve around the optimisation of the production processes of the increasingly advanced aircraft.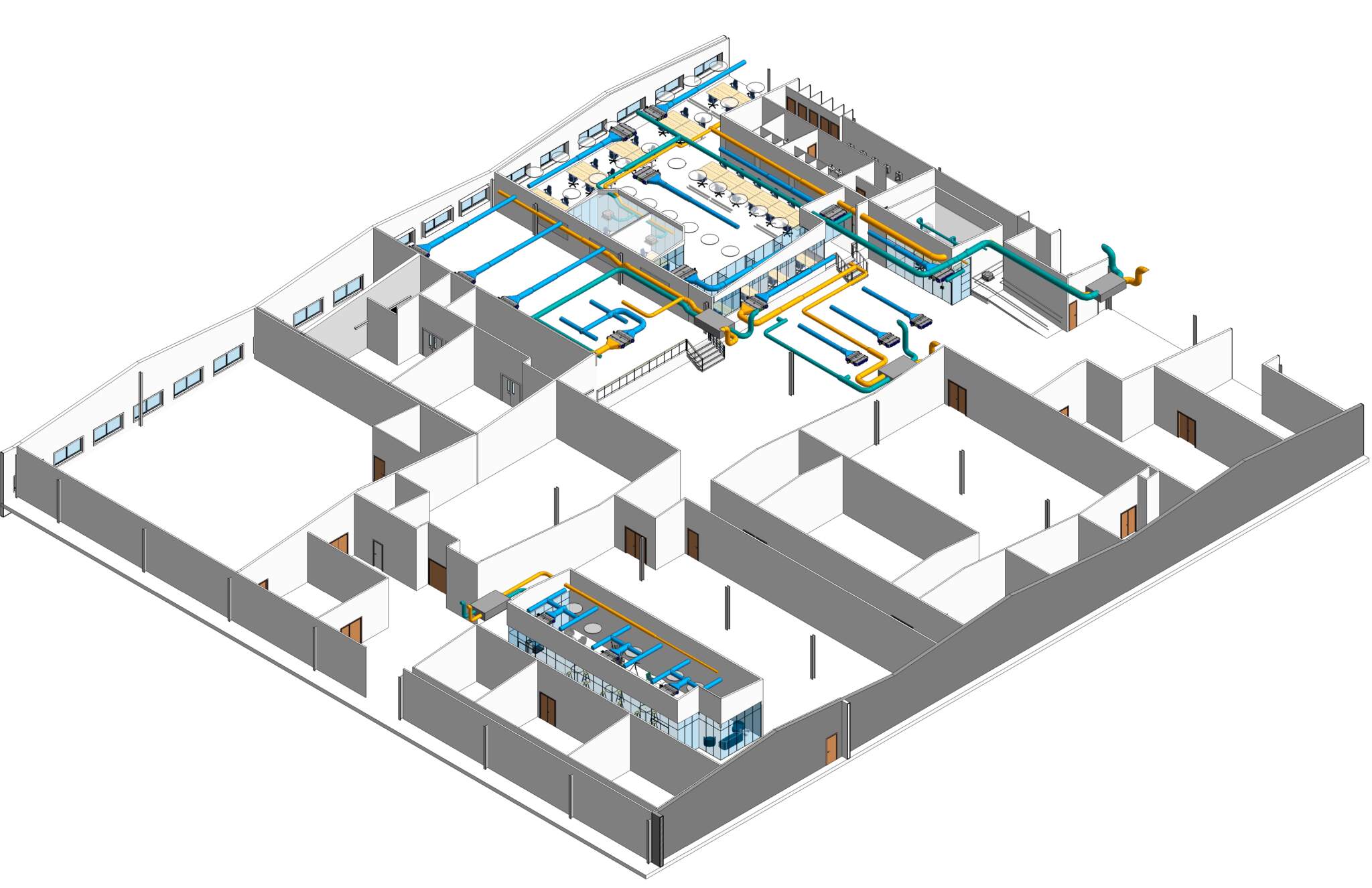 Savener, under its Engineering Framework Contract with Airbus, is constantly responsible for creating highly effective solutions that provide the best possible response to their ever more demanding requirements. To this end, we use technologies and solutions that are at the continuous frontier of the solutions offered by the industry, developing, on many occasions, specific projects and equipment for Airbus requirements, which have not yet been developed on a commercial scale by other companies in the sector.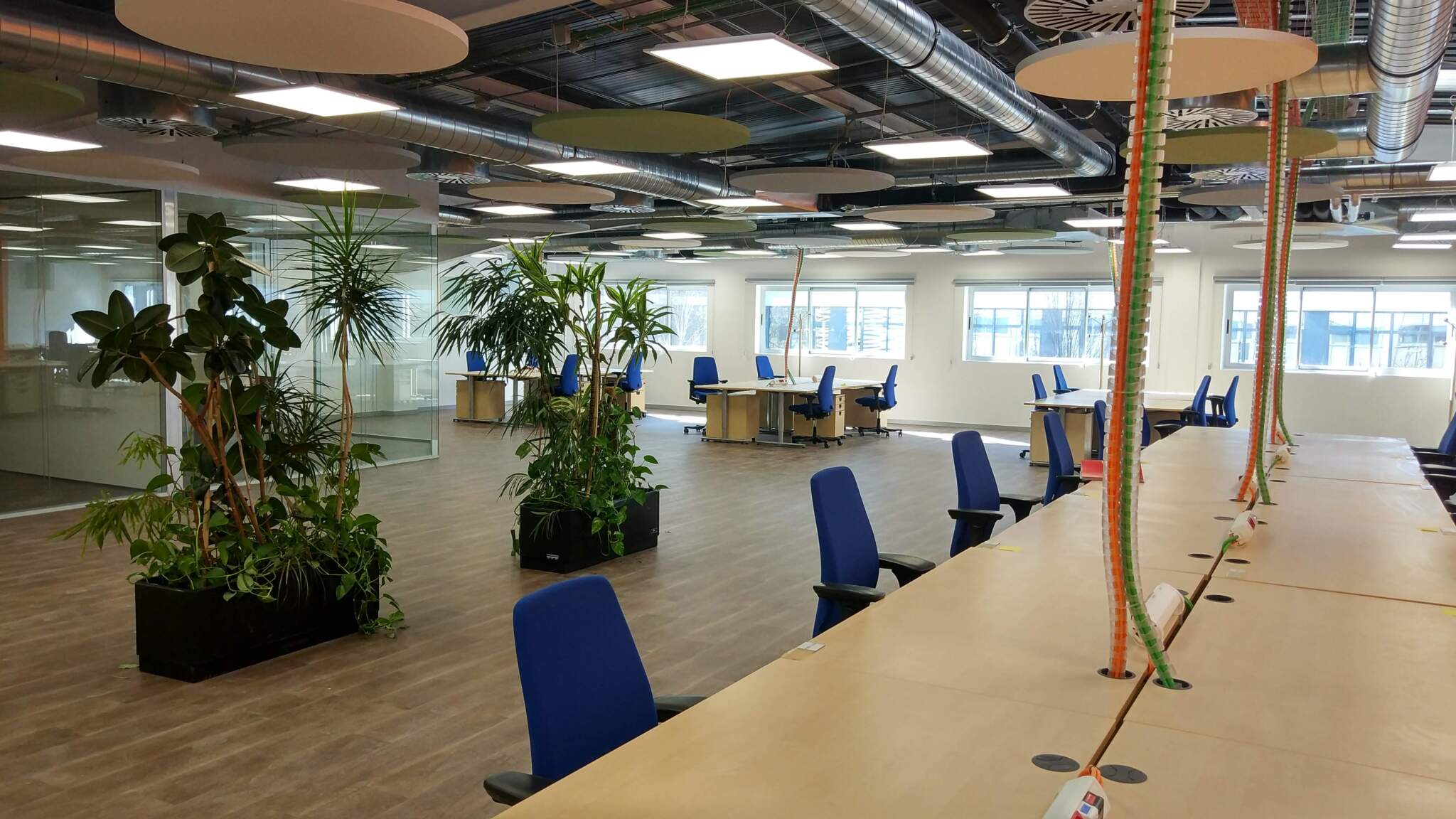 In this case, Savener has been required to design an Innovation Area; a highly demanding infrastructure that will house personnel and activities that will allow the transfer and application, between the design teams and the production chain, of innovations and improvements in aircraft design.
This area was to occupy production areas, but the requirements of these new spaces have nothing to do with the characteristics of the production hangars of aeronautical infrastructures. Likewise, the operation of this innovation area required the establishment of its own facilities, independent of the general systems of the production areas. All these conditioning factors were some of the main inputs that Savener's design team intelligently combined and resolved in a functional, effective and efficient solution.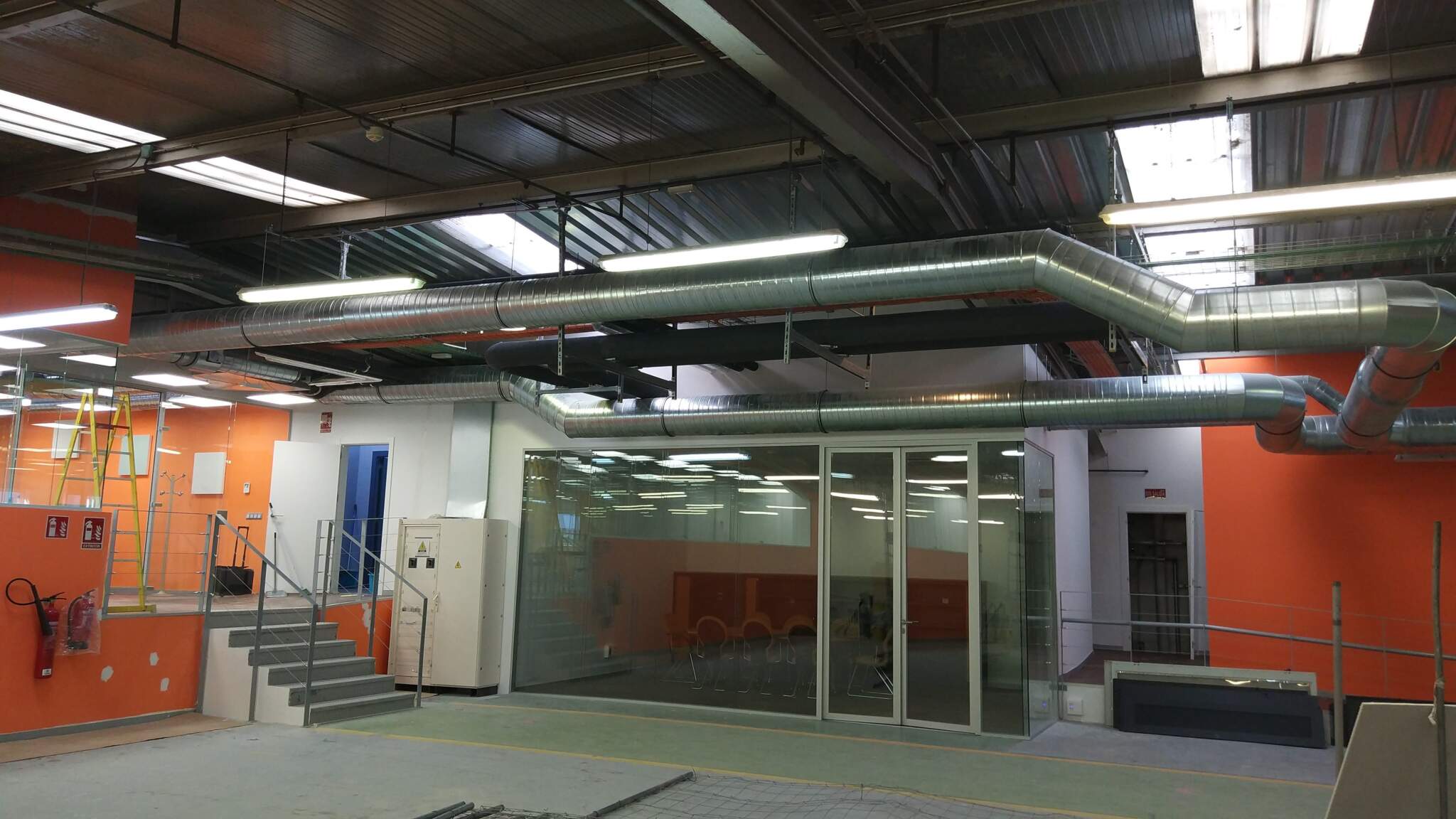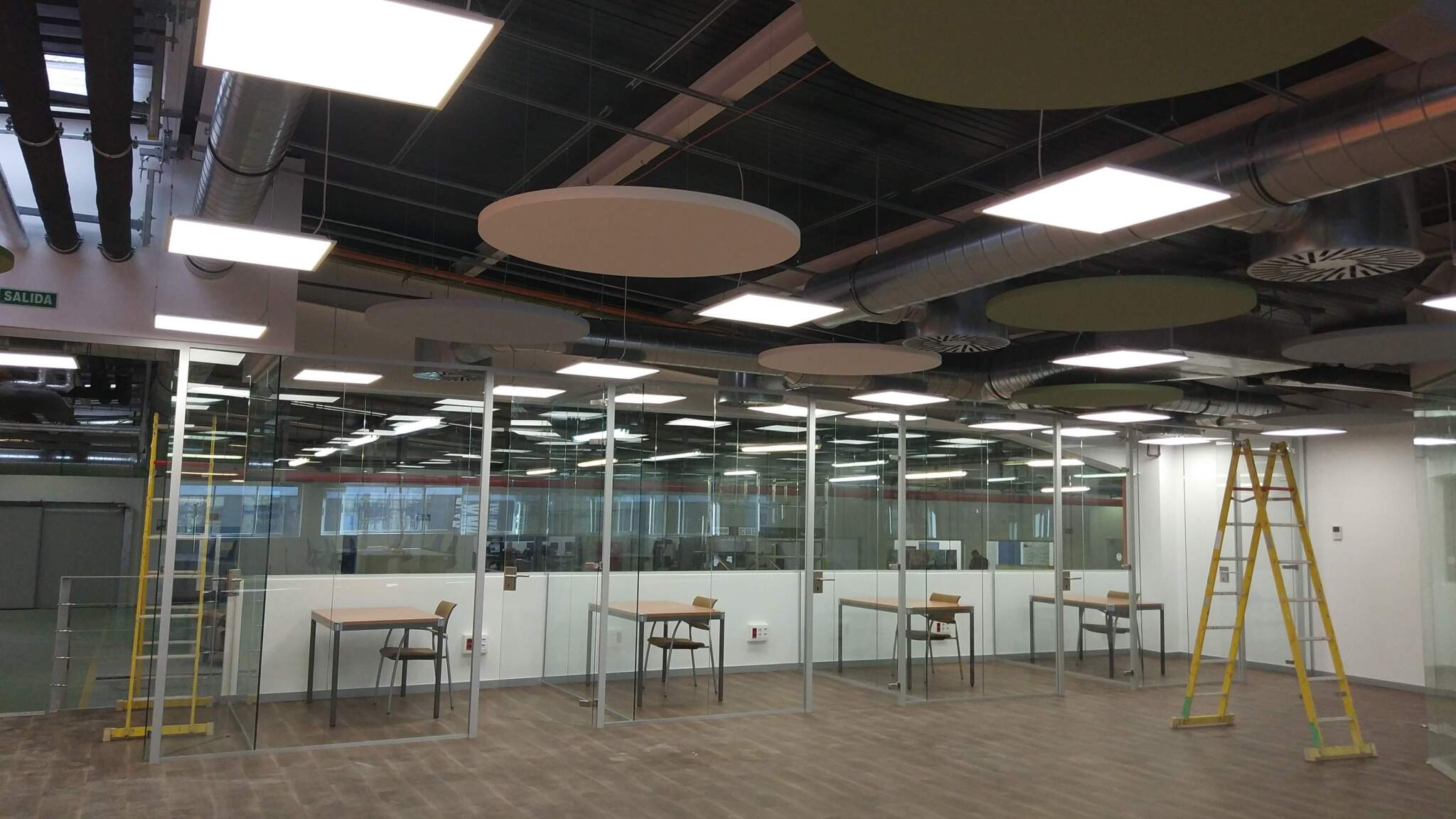 Given the confidentiality and security to which the space is subject, we cannot show the details of all the infrastructures developed, but we can say that the general production systems had to be equipped independently of all the installations for their operation (HVAC, communications, fire extinguishing, etc.) and, likewise, with different types of spaces, from open work rooms to conference rooms and box-type rooms for individual meetings.
Once again, the high level of specialisation of our team, and in particular that of the Architecture, Mechanical, Electrical and Design departments, has made it possible to solve the "polyhedral" problem that Airbus initially presented to us, developing a solution that has gone beyond what was required and which has more than satisfied the needs of the project.