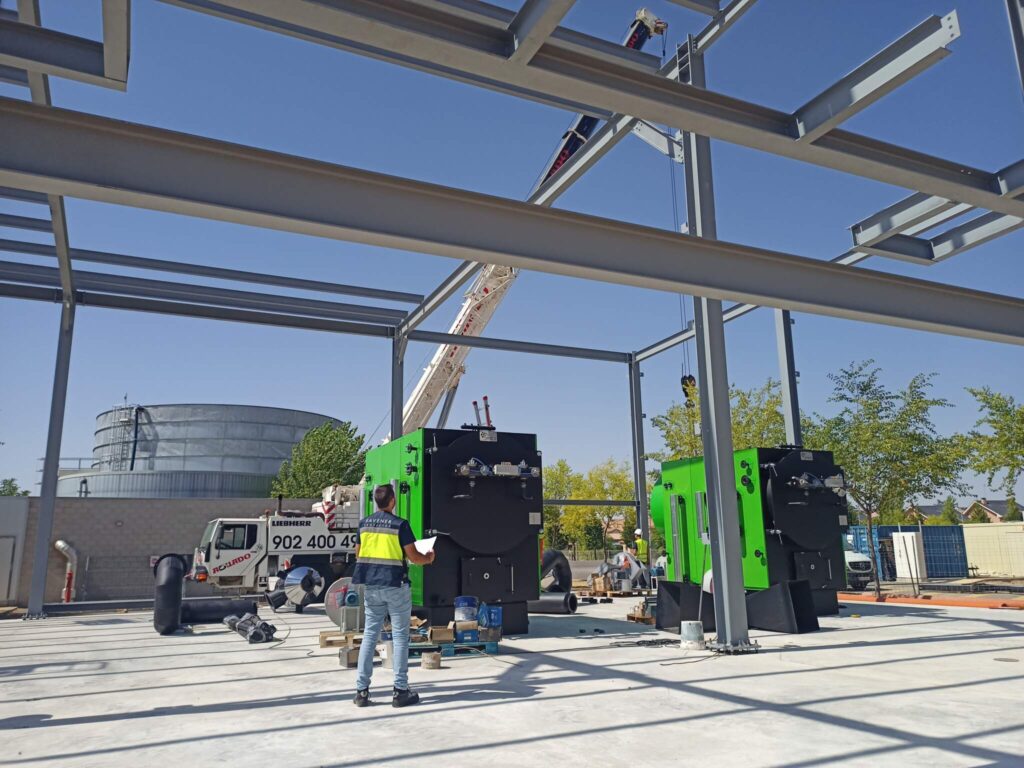 After passing the administrative procedures and the tendering process for the selection of the construction company, the development of the works for the execution of the steam power plant using Biomass boilers has started.
This innovative project, developed by Savener within the Airbus Vision 2030 plan, is a fundamental pillar of the energy saving and CO2 emission reduction strategies for all its factories in Spain.
The Savener team will manage the execution of the construction works.
Our team of specialists will manage the execution of the works so that the final construction respects the design and philosophy of the solutions, providing, when the context demands it, the necessary variants that improve it or keep it within the objectives.
We would like to emphasise that the Moncobra team, the company selected to carry out the works, has understood the philosophy of the project and is operating in a harmonised and coordinated manner with the Savener technicians.
Despite the difficulties that exist these days in the supply chain, the boiler manufacturer Sincal has complied with the planned schedule and with the quality of the equipment that has already arrived at the plant. The coordination and flexibility of the Savener team has adapted the development of the work to the existing context at all times.