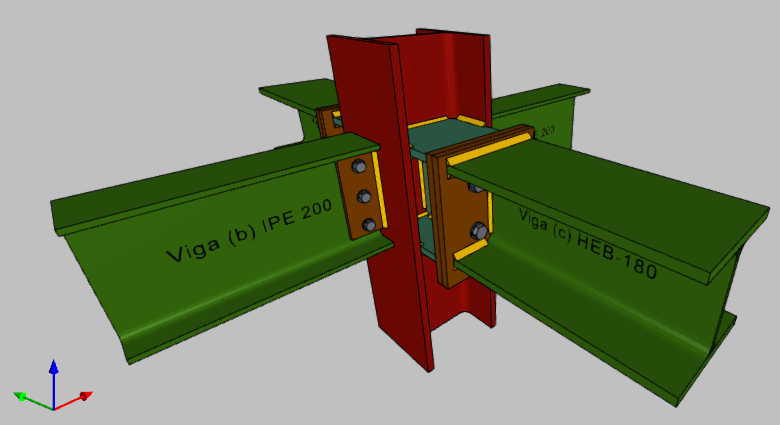 Within the Department of Solid and Fluid Mechanics of Savener, all the necessary calculations have been carried out in order to design and optimise the new biomass boiler room of Phase II at the Airbus factory in Illescas.
One of the particularities of this structure is the requirement to be completely dismountable. Because of this, all the joints between the different metal profiles that make up the structure have been designed as bolted joints.
The Savener team uses CYPE 3D and CYPE Connect software to design this type of joints
In order to design these joints, the Savener team uses CYPE 3D and CYPE Connect software. On the one hand, CYPE 3D calculates three-dimensional (3D) structures defined as bar-type elements in space and nodes at their intersection, while CYPE Connect is an application for the modelling and analysis of structural joints using the finite element method.
With the use of both, all the joints between metal profiles and anchorages to foundations have been modelled and analysed, also carrying out the checks required by current regulations.
At Savener, continuous training and the use of the most advanced and specialised technologies are the best roadmap for strategic solutions that make a difference.