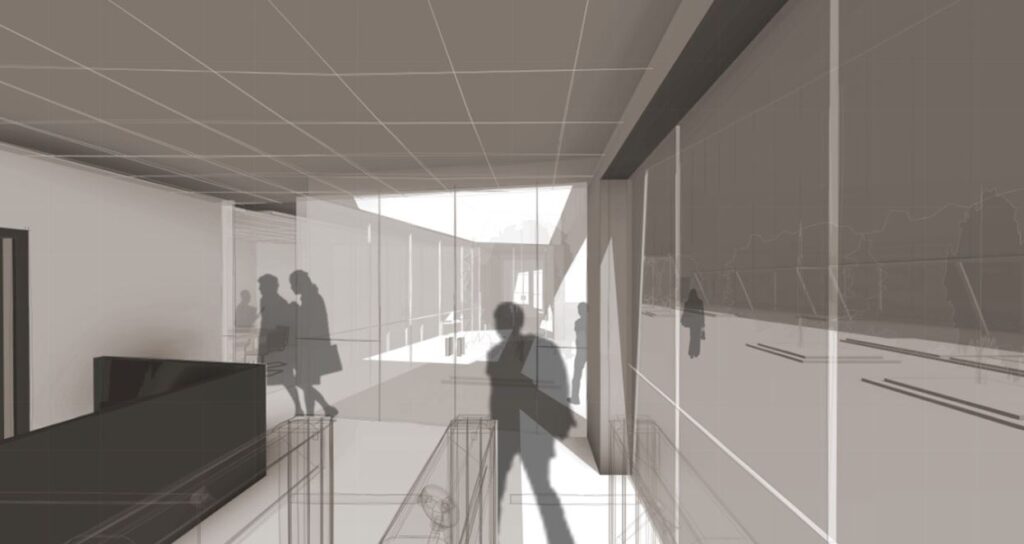 Savener is leading the project for the restructuring of the accesses and control at the Tablada Factory in Seville, a design focused on solving the problems of the current state and improving and expanding the required uses, implementing at the same time an added value to the whole and generating a building and exterior spaces that provide a new architectural and engineering vision to the Factory.
This opportunity will allow Savener to integrate a new building within a protected historical complex in Seville, maintaining the exterior image and at the same time establishing a turn in the design and regeneration of spaces that Airbus aims to achieve in its next interventions.
The project has been designed under Airbus quality stanards and following in detail the sustainability policy that Savener applies to its projects
Airbus seeks with this project to enhance the importance of the Factory, being one of the most pleasant and interesting environments of the company for workers and outsiders due to its integration in the city of Seville and its interior design that combines large green areas in an industrial environment. Without forgetting the historical significance of this factory, which has been able to adapt to the times and to the different needs of each era.