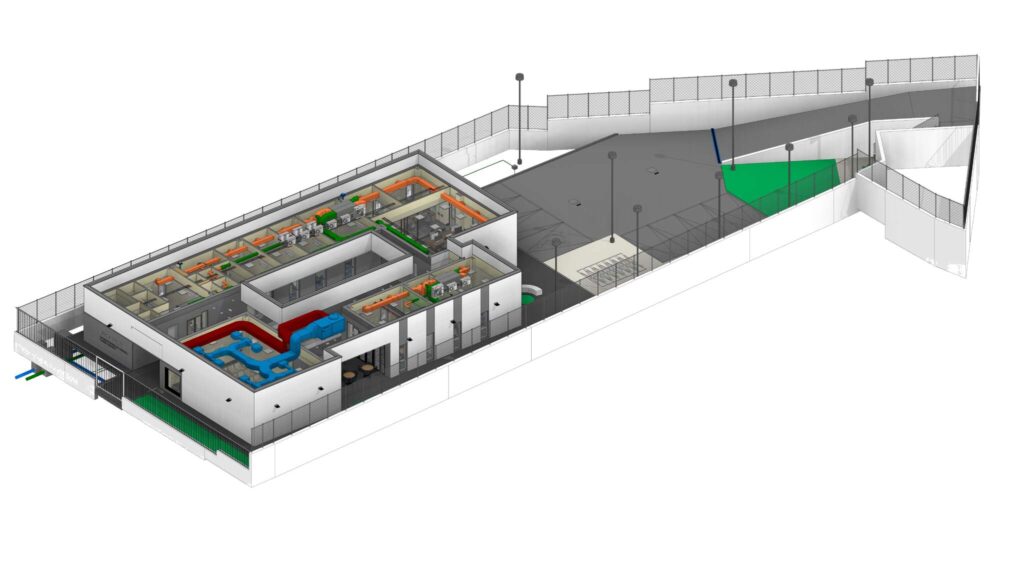 Savener has developed the design of the facilities for a new Coworking office building to be built in Algeciras by the Department of Employment, Enterprise and Self-Employment of the Andalusian Regional Government. The project has been developed together with the Sevillian architecture studio T10.
The design included a multitude of disciplines: HVAC, plumbing and sanitation, fire protection, electricity and lighting, energy certification, as well as verification and compliance with the technical code and applicable regulations.
All these tasks have been possible thanks to Savener's multidisciplinary, versatile and experienced team
Always prioritising the search for energy and economic efficiency, care for the environment and maximum quality in its work, Savener has managed to develop optimal installations in record time and in coordination with another company, adapting to specific requirements, deadlines and particular conditions, which shows the team's great capacity for work, coordination and problem solving.
The detailed BIM development has made it possible to coordinate all the installations with the architecture of the building, avoid interferences, carry out precise measurements, etc., which saves time and resources in the construction phase. These are all advantages that make the 3D coordination of all disciplines in an intelligent model essential for Savener.