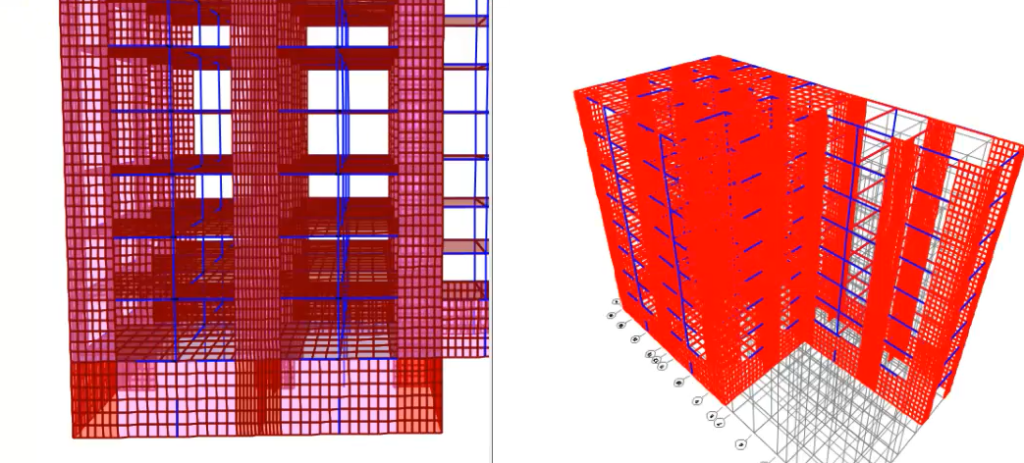 Within the Department of Solid and Fluid Mechanics, Savener is consolidating its use of the SAP2000 programme. This software, developed by CSI and internationally renowned, makes use of the finite element method (FEM) to simulate any type of structure regardless of the type of material.
SAP2000 is an object-oriented 3D graphical interface program, prepared to model, analyse and dimension all types of structural engineering problems.
The versatility of the programme allows it to be used in the design of all types of structures, such as bridges, buildings, stadiums, dams, industrial structures, marine structures, etc. In short, any type of structure that needs to be designed, analysed and optimised.
The versatility of the programme SAP2000 allows it to be used in the design of all types of structures
The use of SAP200 improves the workflow and the automation of the different processes during the life cycle of the project, as there is the possibility of exchanging data between BIM software, a methodology implemented in Savener.
With the use of this software, our team incorporates a new tool that will help you make technical decisions in the search for a more efficient and detailed design in each project.
Combined with the experience in FEM calculations and CAD modelling, Savener has all the technological tools and Expertise necessary to analyse any problem and to be able to give a technical and precise approach to any situation that may arise, guaranteeing efficiency and safety.